For 2021, GMS has hit the ground running with a commitment to significantly expand our Hire Fleet inventory for both wet and dry hire drill equipment.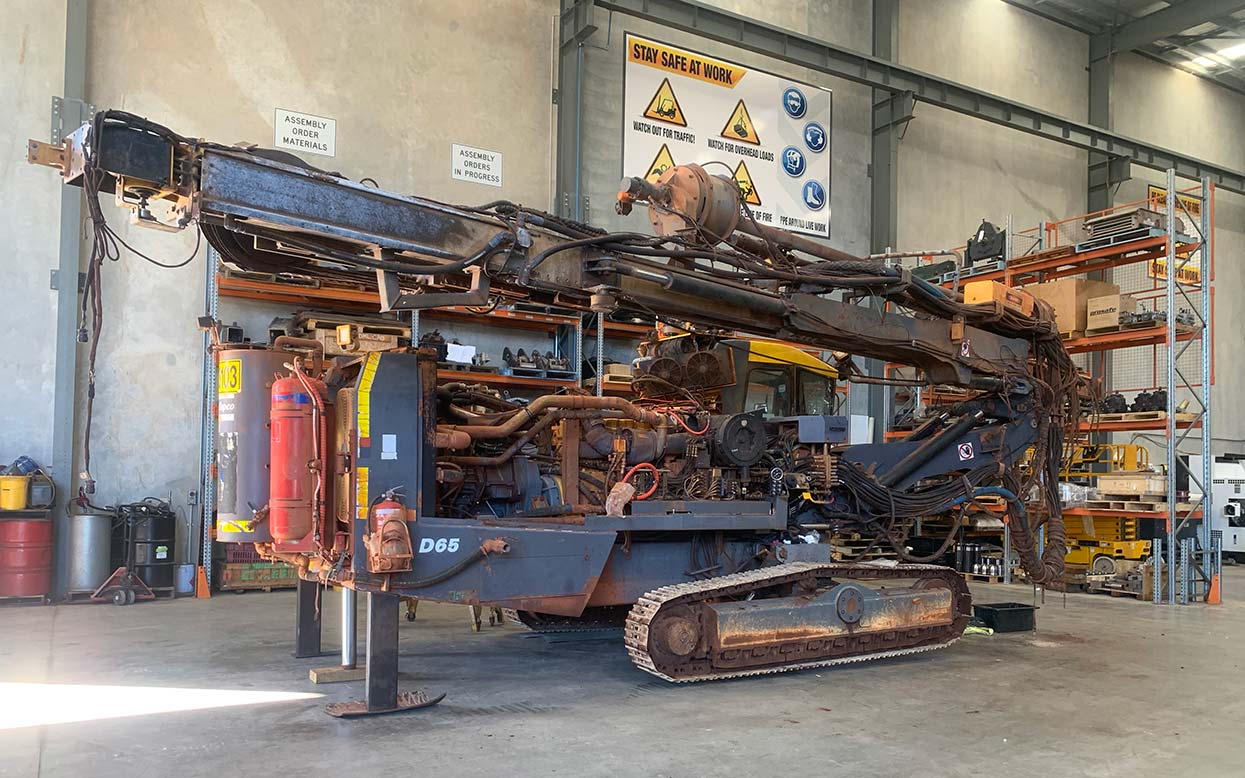 This commitment saw GMS bring two dry hire units, an Epiroc SmartROC D65 drill rig and a Sandvik DR560 contour rig, into the workshop for repairs and maintenance.
Both drill machines received new engines, rotary heads and other major parts, plus a complete re-hosing and electrical harness fitment – all guaranteed to ensure continued groundbreaking performance and reliability.
Once all servicing of the drill units has been completed, they will be moved to the GMS paint shop for a fresh coat of paint to all panels, as well as a complete cabin restoration for the upmost operator comfort.
The Epiroc SmartROC D65 and Sandvik DR560 rigs will be ready to roll from mid-February for short-term and long-term hire – or for purchase.
For enquiries or to arrange an inspection contact GMS on 08 9498 1286.