No matter where you're located, our support team delivers groundbreaking results. No excuses.
GMS supports Reedrill, Atlas, Sandvik, CAT, Cubex and other leading machinery brands and we have the skills and technical equipment to deliver.
Our core support solutions include:
Perth Facility

Equipment overhaul services.
Major component reman.
CNC and manual machining capabilities.
Line boring.
Specialised welding.
NDT, structural fabrication and repairs.
CANBUS and PLC systems support. (RCS4, VANSCO, ALLEN BRADLEY)
Electrical system installation and refurbishment.
Hydraulic cylinders, pumps, valves and motor reman.

Service on the field – performing repairs, installations, maintenance and solving other issues onsite.
Full shutdown services – overseen and conducted efficiently by our trained team of technicians.
Technical issues – diagnosed and solved to get you running at capacity in no time.
Specialist support – for Atlas, Reedrill, Sandvik, Cubex, CAT and other manufacturers used in the mining industry.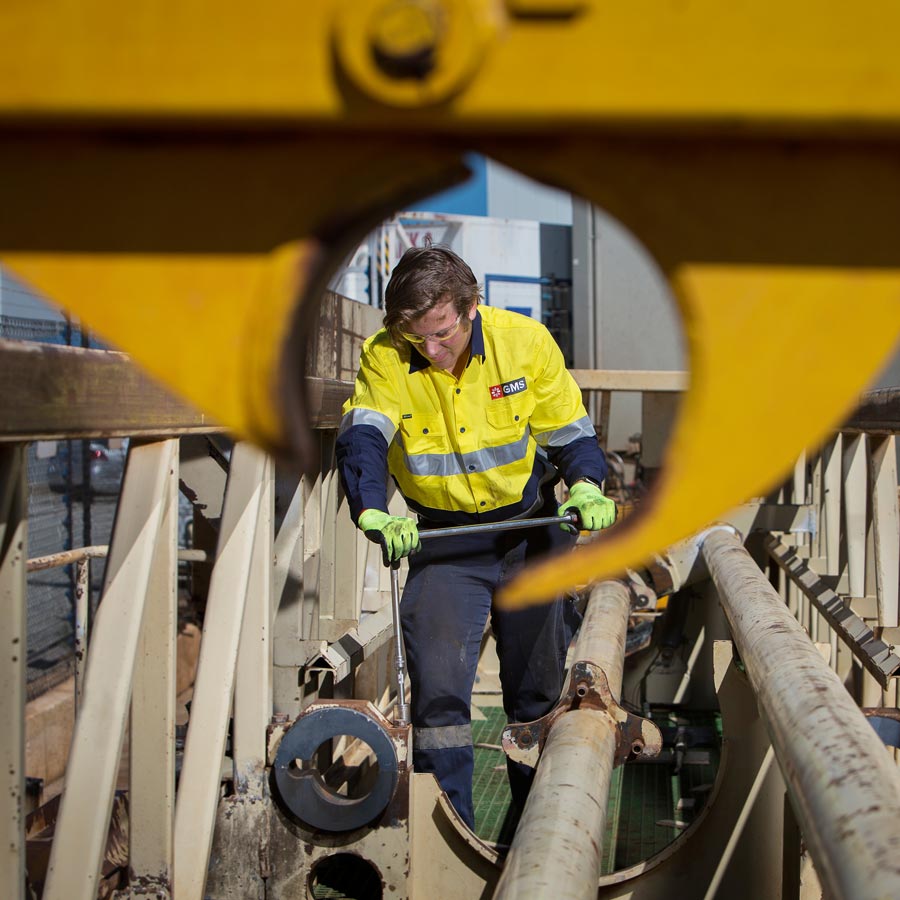 Quality support, no excuses
We deliver high standards of service, backed by an impeccable safety track record.
Our goal is always to get you up and running as fast as possible, whilst also delivering the best possible result.
We work to your safety code if we're at your site and have our own comprehensive OH&S policy to ensure maximum accountability and safety onsite.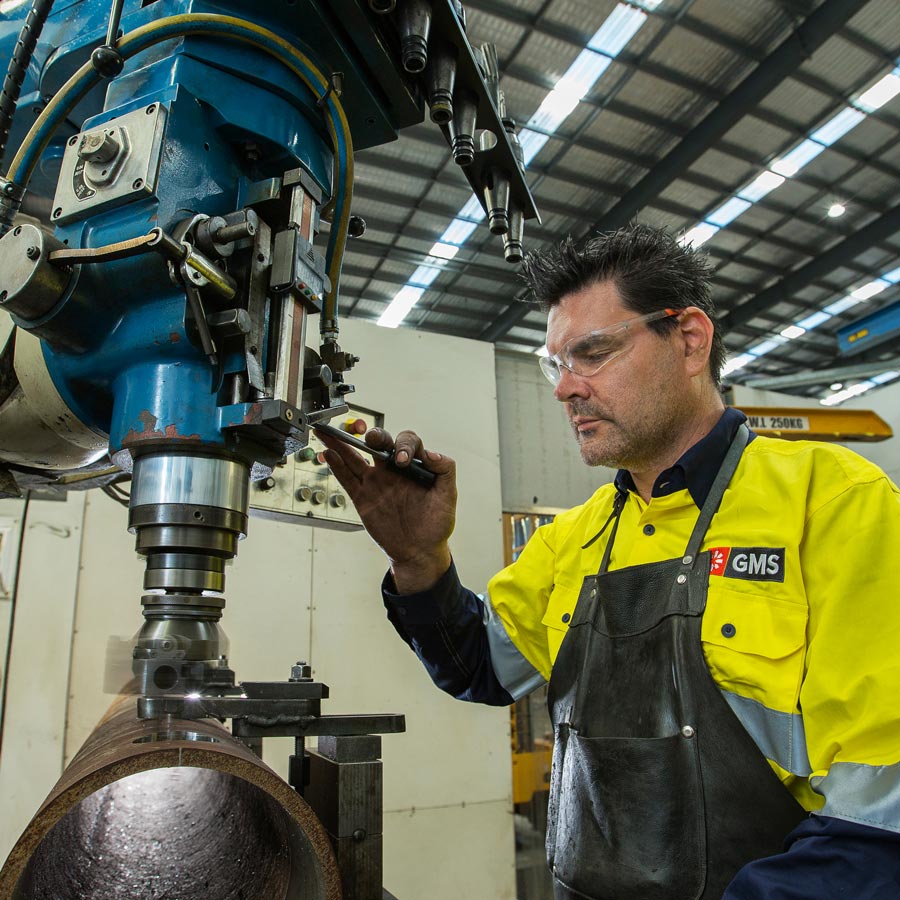 Drill and blast rig support for Reedrill and more
We're proud of our adaptive team, who have many years of hands-on experience. They know how to get the job done, and work with maximum efficiency.
With GMS, you'll always know where you stand. We'll check in if the scope of a project changes, and we'll always work to get the best results for you.
We want you to get the most out of your asset, and we'll do everything we can to make that happen. No excuses.
Get started now.
When it comes to safety, we are determined to ensure your people, and ours, are taken care of.