From product development to operational improvements, the GMS team is continually looking to advance our methods and procedures to better service our clients.
At the core of that commitment, GMS has implemented the 5S Standard – a workplace organisational system that creates an environment where work can be performed at peak efficiency, effectiveness, and safety.
The 5S Standard and other continuous improvement initiatives are just some of the ways GMS continue to provide groundbreaking mining solutions, service and results for our clients.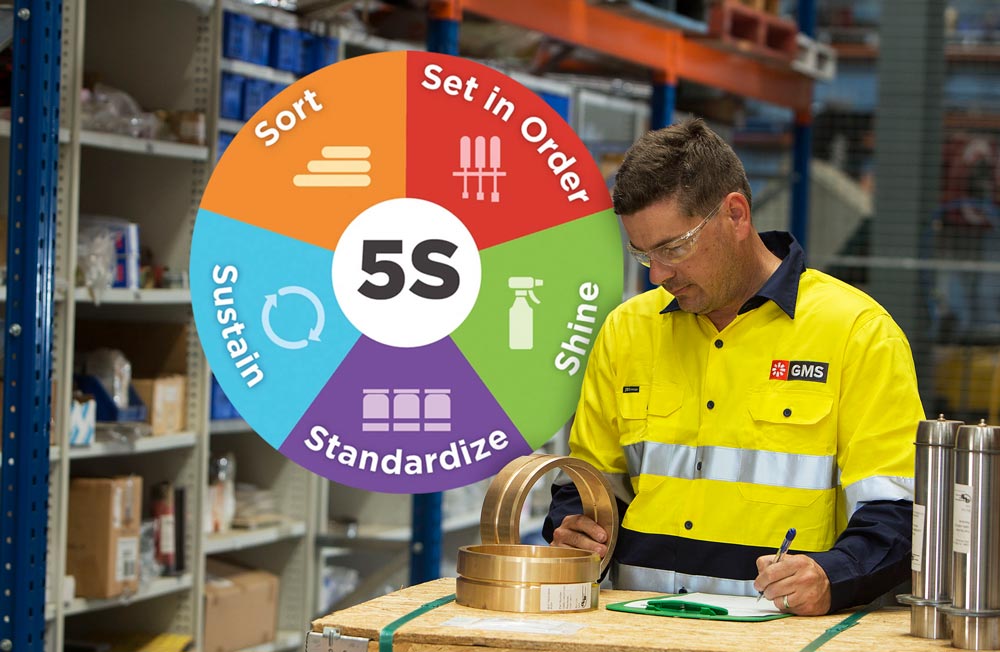 What is 5s?
5S is a system for organising spaces so work can be performed efficiently, effectively, and safely. This system focuses on putting everything where it belongs and keeping the workplace clean, which makes it easier for people to do their jobs without wasting time or risking injury.
Each S in the 5S wheel represents one part of a five-step process that can improve the overall function of a business:
Sort – Eliminate objects in the workplace that are not in use. Store or discard them.
Set – Arrange any items that are used on a daily basis so that they may be easily accessed and quickly stored.
Shine – Everything is clean and functioning properly.
Standardise – Develop a system for Sort, Set and Shine.
Sustain – Create a culture that follows these steps on a daily basis.
By having a systematically organised facility, a company increases the likelihood that production will occur exactly as it should. Over time, the 5S methodology leads to many benefits, including:
Reduced costs
Higher quality
Increased productivity
Greater employee satisfaction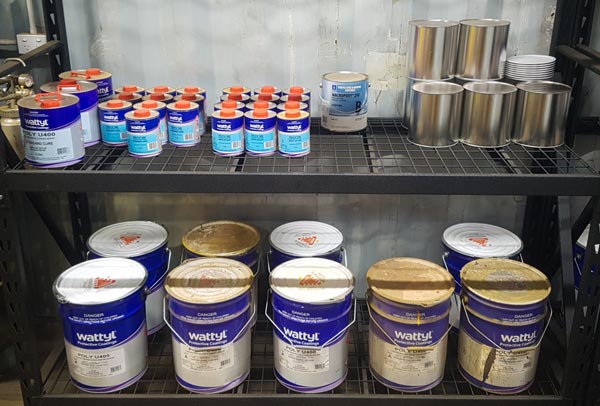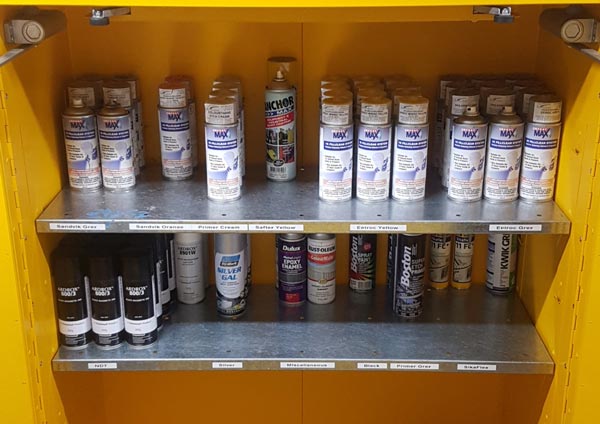 Partner with GMS today and experience how we can simplify your next project by delivering the right product, at the right price, in the right time-frame to meet your needs.