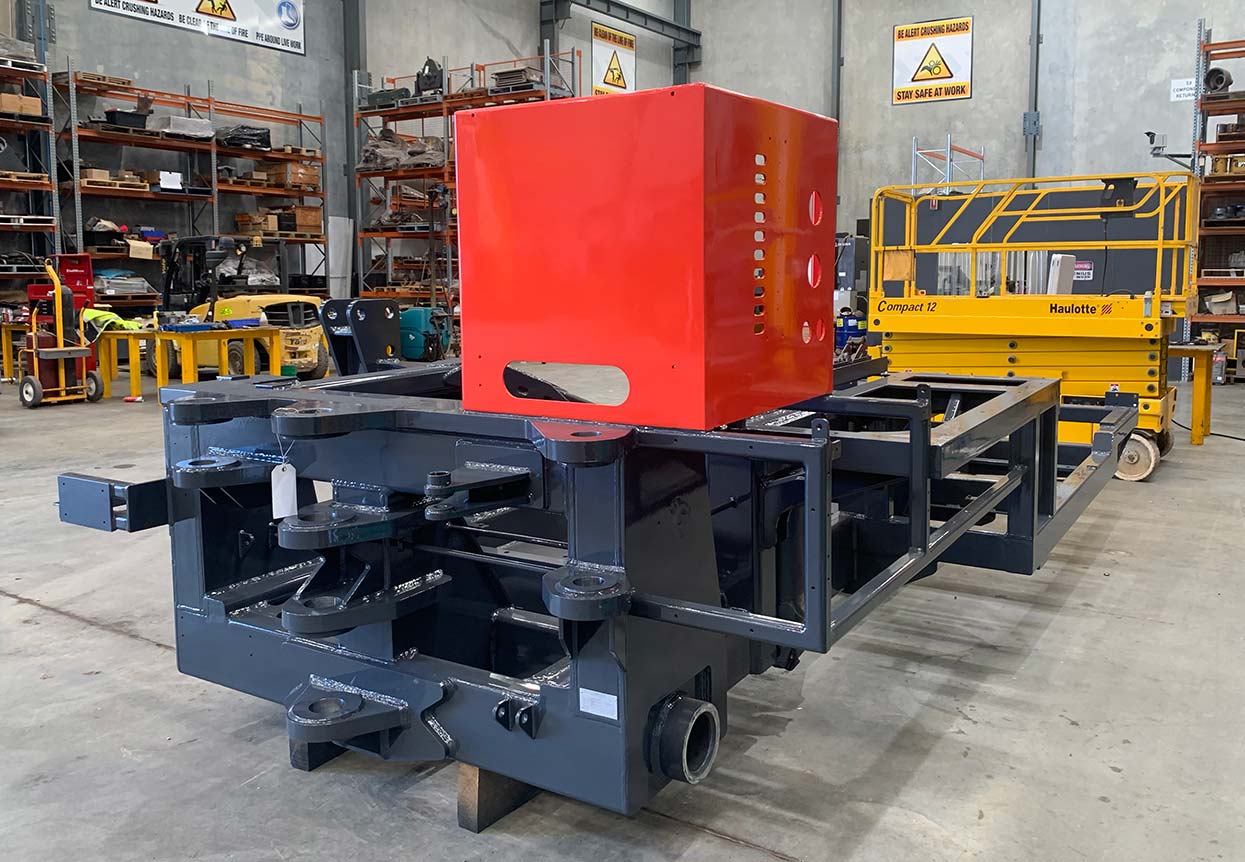 Our team's dedication to the job, and commitment to quality has seen the rig completely overhauled and is ready to get back to site. The machine has had a complete chassis-up rebuild and is now available for dry hire and/or outright purchase.
The rebuild included:
All New Hoses
New Pins & Bushes
New Pipe Arm & Carousel
New TJBO Table
New Fire Supression
New Electronic Compressor Control System
New Dynaset Pumps
New Iron Safe Isolation
New Exhaust Lagging
New XIR Glass
New Feed Rail Consumables
New Track Groups
SX Final Drives
SX Topdrive
SX Final Drives
SX QSK23
SX 1150 CFM @ 500psi Sullair Compressor
SX Side Entry Stat Plant Receiver Tank
SX Mesabi Coolers
SX Cylinders
SX Feed Table & Knuckle Assy
SX Boom Assy
SX TDR7 A/C System
SX Hyd Pumps
SX Hyd Motors
Upgraded Splined Carousel Gearbox
Upgraded Case Drain Return System
For enquiries or to arrange an inspection contact GMS on 08 9498 1286.